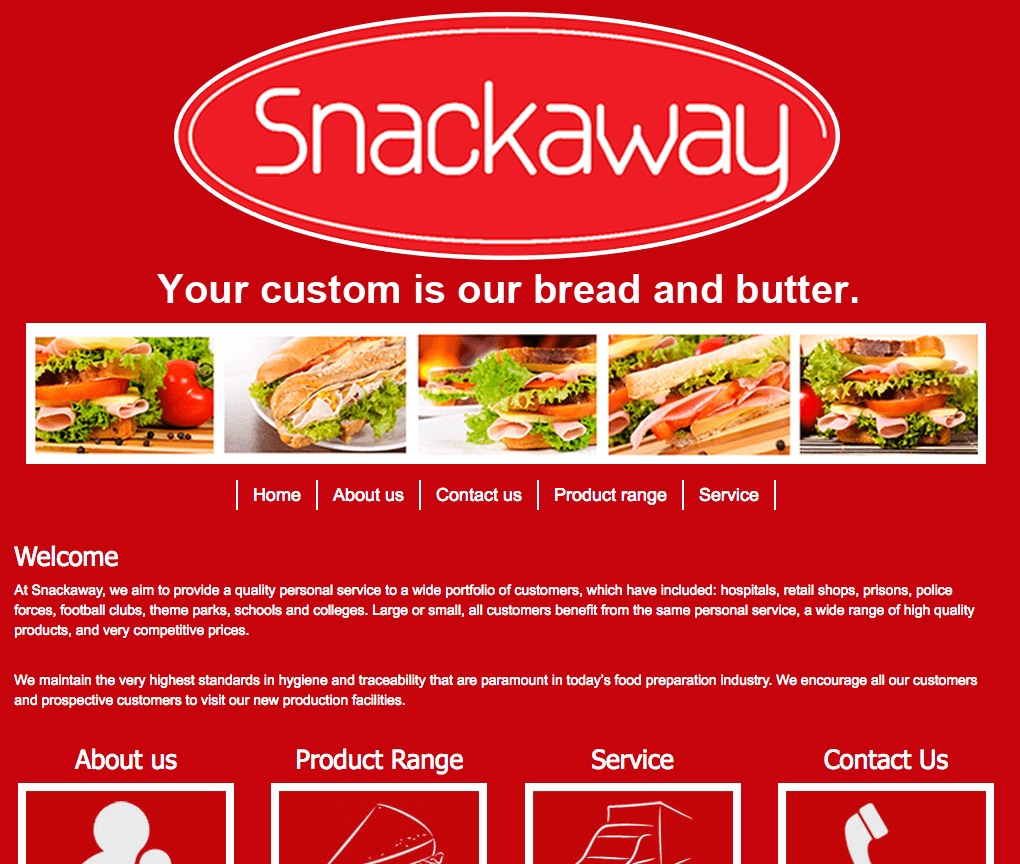 Snackaway WordPress Website
The Challenge
Converting an the existing Snackaway website into a WordPress CMS version but keeping the original design and layout.
The Solution
We installed WordPress and converted the static HTML version into a custom made WordPress theme. This now allows the client to add and edit their website themselves to keep their content fresh and up to date.
Wordpress
WordPress is the most popular CMS on the internet according to builtwith.com. With WordPress you get a great CMS and thousands of plugins plus you can customise it to be anything you need your website to be.