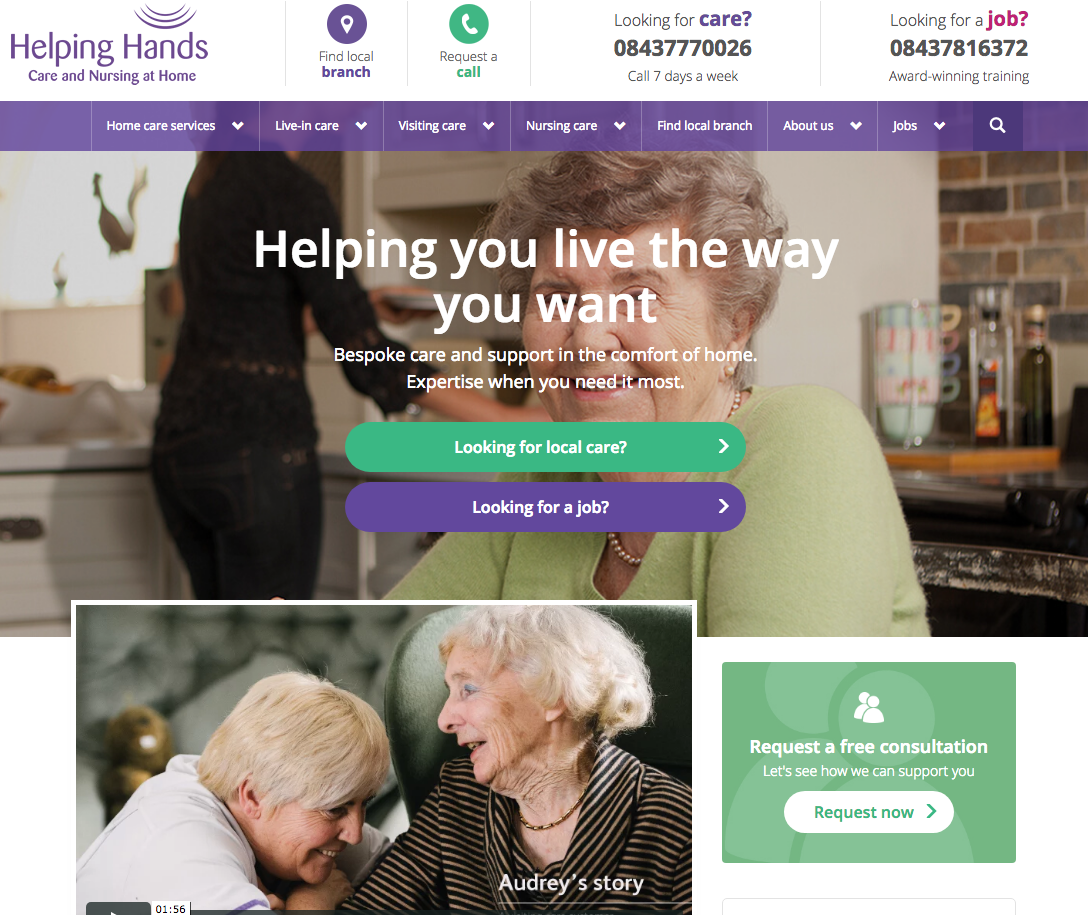 Helping Hands WordPress Website
The Challenge
Working as part of a external team our brief was to create a new modern design with large call to actions (CTA's) and impliment video and imagery in a striking way.
The Solution
We met the design brief required with a series of sections broken down each page using advanced custom fields. This gave the client the ability to add individual sections and customise each page and every page on their website, when they have over 200 pages to manage the client saw great value in this approach.
Modular design
Giving the ability to the client to add, edit and delete each element of each page gave the client the confidence that they could manage the website going forward.
Image and video led
Due to users only giving a website around 2 seconds after the page loads to decide if they want to continue with this website or go back we focused on strong imagery and video to keep the users engaged in the website.
Advanced custom fields
Using advanced custom fields along with a parent and child theme gave the modular design the client was seeking.