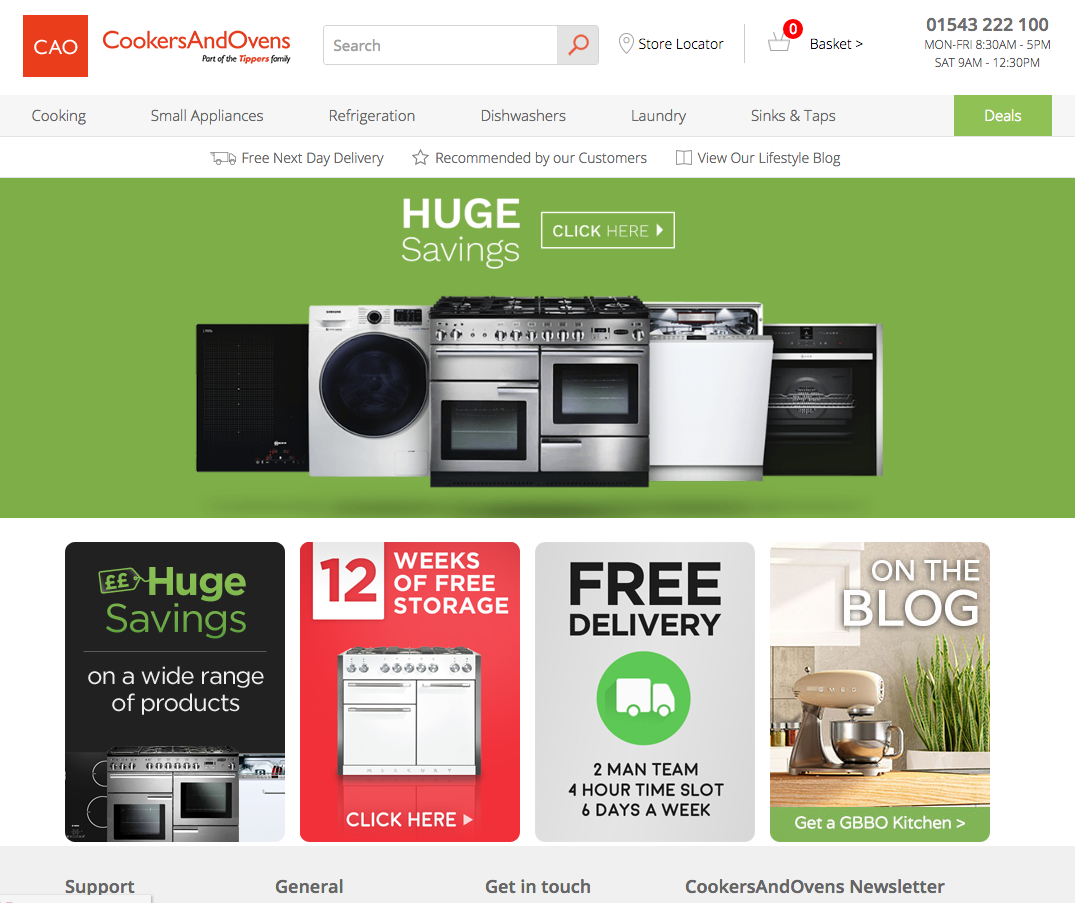 Cookers and Ovens Magento Fixes
The Challenge
We were ask by our good friends at Razor Creations to go into their office and help out with a couple of projects as we have Magento experience. They need a few fixes including making the Cookers and Ovens to work under HTTPS secure.
The Solution
We spent around 1/2 within Razor's office offering advice and fixing issues that had been on the backlist for a while.
Flexible working
We are able to work remotely with great tools like Sykpe, Slack and TeamViewer or within your offices to have face to face discussions.
Solutions driven
We always strive to get the best solution available for our clients, however some solutions may have pros and cons therefore we always like to discuss with our clients what they would prefer and be transparent.